Our new hours starting October are:
Tuesday, Wednesday & Friday 8:30 am-5:00 pm
Thursday 9:30 am-6:00 pm
Closed Wednesdays between 9 am-12 pm for surgery.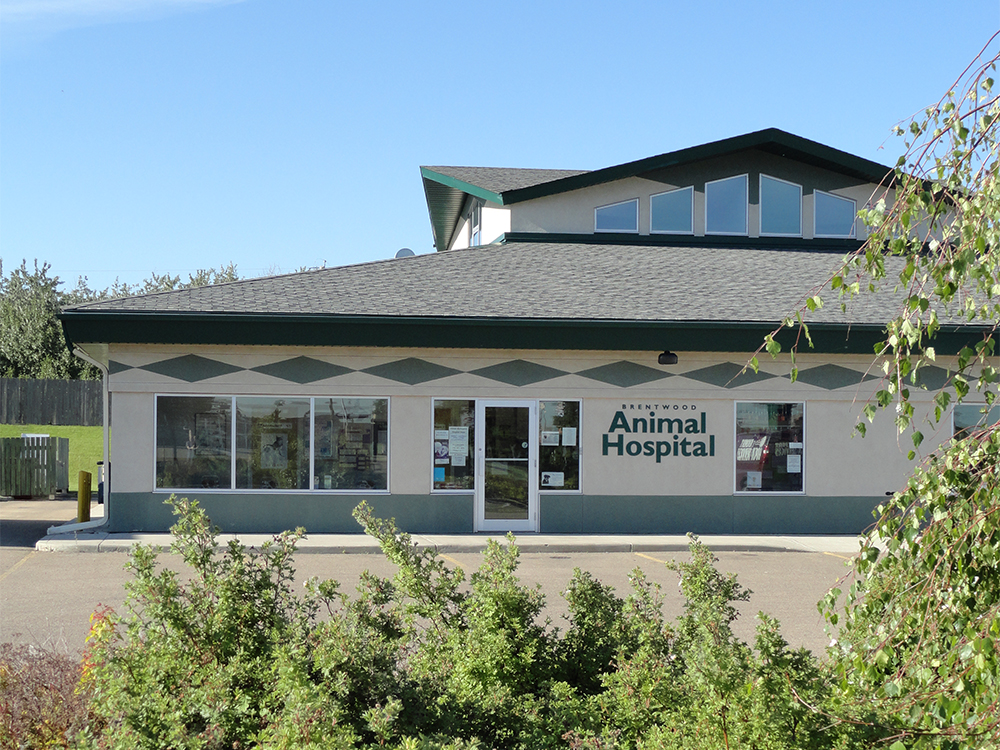 Veterinary Care in Sherwood Park
Welcome to the Brentwood Animal Hospital. Our veterinary clinic is located in Sherwood Park and our team is dedicated to your pet's health. We are pet owners and animal lovers, too, and so we know how important your pet is to you. We care and we want to hear your concerns, so let us help you keep your pet healthy!
Contact us
Book an Appointment
Our Services
From diagnosis to diet, our qualified team has your pet's medical and dental needs covered. Our services include:
Total health check-ups
Nutritional advice and pet food sales
Lab and imaging diagnostics
Surgical procedures
Oral health care
Online Store
All Services
Why Brentwood Animal Hospital is the Right Choice for You
Choosing a veterinarian is a big decision. You want someone who will treat your pet with the same love and respect that you do. Our experienced veterinarians and veterinary nurses aim to do just that! Our team is more than happy to provide expert recommendations and answer any questions you may have about your pet's health and well-being. We offer comprehensive health care to our clients, from hands-on physical exams to behavioural and nutritional counselling, we cover every aspect of your pet's health. We look forward to meeting you and your favoured companion(s)! Book a check-up with us today.
About us
Meet Our Team
We are easy to find in Sherwood Park, right next door to Canadian Tire, just south of Wye Road. Our building is wheelchair-friendly and there is plenty of parking available in our lot.
Contact us
Get Directions
New Hours:
Tuesday, Wednesday & Friday: 8:30 am-5:00 pm
Thursday: 9:30 am-6:00 pm
Closed Wednesdays between 9 am-12 pm for surgery.
Closed the last Friday of each month
Closed Sat/Sun and stat holidays
* Hours are subject to change without notice, please call ahead.